Comedy
Be the Boss Doritos (Commercial)
Wrote, Directed, Shot, Edited

Eat a Baby (Commercial Parody)
Have you ever said to yourself, "That baby is so cute I could just eat it right up."? Well now you can!
Directed, Shot, Edited (Funny or Die)

Travel Show Pilot (History)
Edited, Associate Producer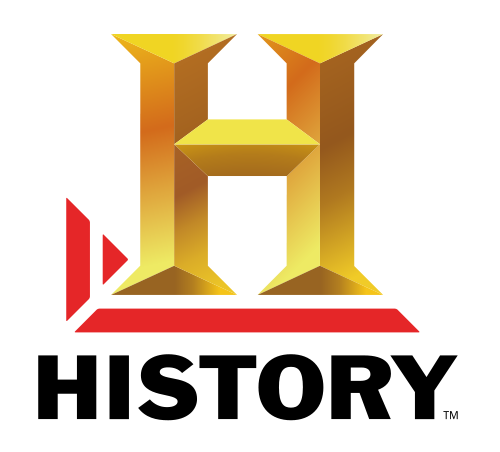 Ancient Order of Human Resources (Sketch)
Directed, Shot, Edited

Smile (Sketch in Progress)
Co-Directed, Shot, Edited
Guitar Party Nightmare (Comedy Short Film)
Horror film satire! Two babes go to a party full of dudes trying to seduce them with their guitars! For some reason, Hotel California, Margaritaville, American Pie, and Brown Eyed Girl are not working their sexy magic on these babes. Little do they know, you can check out any time you like… but you can NEVER leave! [Guitar Party Nightmare]

Death by a Thousand Pups (Horror Comedy Short)
A snooty puppy owner insults the wrong woman at the dog park, leading to her gruesomely ironic demise.
Wrote, Directed, Edited.  –  Official Selection Shock Fest
[Death by a Thousand Pups]

MAN vs SURVIVAL (Sketch)
Wes "Wildcat" Wilson hosts a reality survival show. By contract, he can receive no help from the camera crew. Will he stay sane while they pig out in front of him??? The answer is "nah."
Wrote, Directed, Edited, Acted – Atom Films

[h3Night of the Flesh Eaters (Web Series)[/h3]
The undead corpses of your co-workers hell bent on eating your flesh can make your late shift pretty unpleasant. This nightmarish scenario makes Marcus realize he has to wake up Jack from his zombie-like existence and make him the artist he was destined to be.
Wrote, Directed, Edited
Ninja Gardens (Web Series Episode)
Bad boy Marcus thinks he can get his gun  back from his teacher, Nobu. He's got another thing coming when he has to take on the whole band of ninjas.
Wrote, Directed, Edited

Fart Fart Dog Goes Viral (Sketch)
Directed, Wrote, Shot, Edited… STARRED IN

THE ART OF PAIN (Feature I wrote and Directed Trailer)
A lazy painter learns that great art comes from pain as his life is ruined by a ninja in this award winning feature dark comedy.The Art of Pain
Wrote, Directed, Produced and Edited The Art of Pain
WINNER Sunscreen Film Festival Audience Award, WINNER Rt. 66 Film Festival Best Feature. Official Selection 13 Festivals. Distributed by Netflix, Amazon, Redbox, Walmart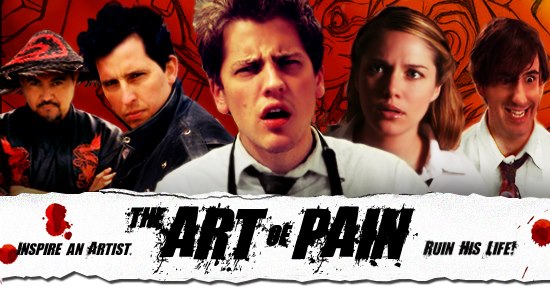 CHRISTMAS MUSIC MASSACRE
Three teens loitering in the mall are subjected to increasingly annoying Christmas music in an attempt to make them shop.
Christmas Music Massacre

Skunk Ape!?
Three punks play their music too loudly in the Florida Everglades disturbing a prehistoric ape man.

The Rubber Pool Movie
Troubled teen Bobby runs away from home Huck Finn style with a washed up Brit rocker, only to be hunted by his pig farming uncle and an insane golfer.

Roni vs. Lincoln
Two Abbott and Costello style mobsters are sent to "wack" the zombie of Abraham Lincoln.

Fart Fart Dog
Dog farts on my wife? Seriously this happened. Our Wiener dog was sitting on my wife, tried to climb off her and farted directly in her face (and you can hear it!) You can't make this shit up. Enjoy.

Of Bass and Men
A tragic tale of a friendship torn apart by robotic singing fish.
https://www.youtube.com/watch?v=O6gs4fa5ehI

Son of Roni
Roni Jr. discovers the horrible truth that his father is a hitman when he witnesses him wack Chunky Cheese.

Of Bass and Men
A tragic tale of a friendship torn apart by robotic singing fish.

The Magic Talking Burrito
When a college guy befriends a magical talking burrito, he thinks his life couldn't get much better. He turns out to be wrong. DEAD wrong.

Great Art = Great Pain – SABD ep 04 
Jack and Marcus shoot the shit about zombie films. Ironic that they're all about nonconformity, yet all conform to the same narrative conventions* When Marcus punches out director, George Romano (played ironically by Lloyd Kaufman, sort of the antithesis of George Romero), he has to plead with Charlie to keep his job.
*This doesn't seem to apply to the newer zombie pieces like Walking Dead, rather it refers more to the George Romero classics.